REgeneration MOdel for accelerating the smart URBAN transformation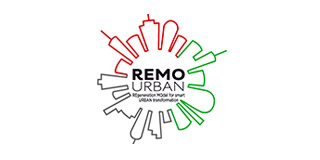 Project duration: 2016 – 2019
EUROPEAN FINANCING PROGRAM

HORIZONTE 2020. H2020-SCC-2014-2015:
Smart Cities and Communities solutions integrating energy, transport, ICT sectors through lighthouse (large scale demonstration – first of the kind) project.
Ayuntamiento de Valladolid
Tiene como objetivo el desarrollo y validación en tres ciudades faro (Valladolid-España, Nottingham-Reino Unido y Tepebasi / Eskisehir-Turquía) de un modelo de regeneración urbana sostenible a través de la generalización en las ciudades de soluciones tecnológicas en los sectores de la eficiencia energética, la movilidad sostenible y las TICs.
En Valladolid se lleva a cabo la reconversión de un distrito (la comunidad de propietarios FASA-Renault) a través la rehabilitación energética de los edificios y del suministro de energía con renovables.
En el ámbito de la movilidad sostenible se incorporan nuevos vehículos eléctricos en la flota municipal (autobuses y vehículos de uso compartido municipal), así como acciones de promoción del vehículo eléctrico en los sectores del transporte, última milla y taxi.
Además se mejora la infraestructura pública de recarga.
Las TICs, con la incorporación de una plataforma de ciudad permitirán la monitorización y demostración del carácter innovador y sostenible del proyecto

Do you want to share this project?