The awards of the Association of Spanish Agencies for Energy Management, EnerAgen, yearly granted, are a recognition of energy agencies to successful actions contributing to the promotion and the use of renewable energies and energy efficiency at national level in Spain.
AWARDS WITH TRADITION AND A LONG HISTORY
The awards granted throughout the various editions highlight the increasing interest of society, businesses and institutions to achieve a more sustainable and efficient energy model, in which regional and local energy agencies play a key role.
Every year, EnerAgen announces the official call and rules of these national awards, proposing different categories that try to adapt to the trends and key aspects for the current energy context.
Specialized people of the energy agencies in the Association and an external jury of experts analyse the proposals received following the established criteria, and finally there is a selection of those actions of a greater impact and interest for the society.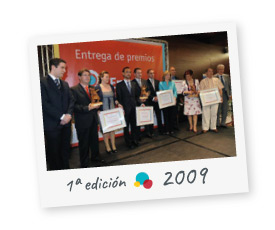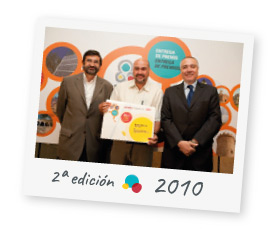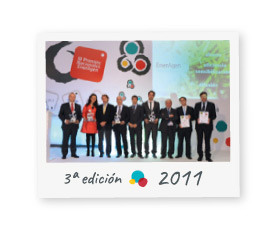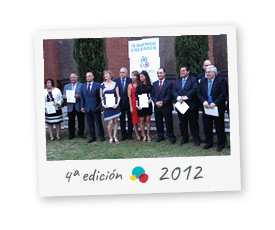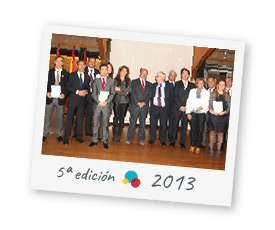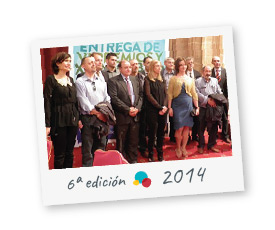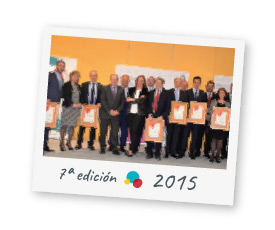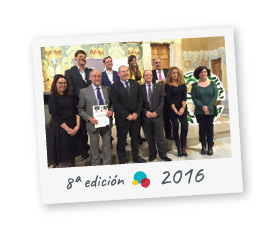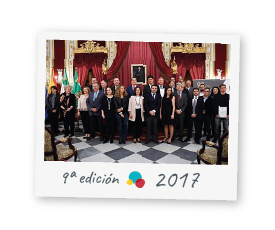 9 editions, 38 awarded proposals.
A recognition of Energy Agencies to best performances towards a sustainable development.
Tecnomedia Digital
2018-08-02T09:04:59+00:00
IX Edition of EnerAgen Awards
Award-winners
• 2017 •
Best performance in Renewable Energy and Energy Efficiency
AWARD
TORRE RIOJA MADRID, S.A.
Rehabilitación energética integral:
edificios AA81 y AA79. Torre Rioja Madrid.
HONOURABLE MENTION
SINAPSE ENERGÍA, S.L.
Telegestión del alumbrado mediante SE-Drivers:
Eficiencia, control y ahorro en la localidad de El Gastor (Cádiz).
Best performance in Renewable Energy and Energy Efficiency in municipalities under 20.000 inhabitants
AWARD
AYUNTAMIENTO DE ARBÚCIES (Girona)
Construcción de una red de calor de biomasa para cubrir las necesidades térmicas de varios edificios públicos del municipio de Arbúcies.
HONOURABLE MENTION
AYUNTAMIENTO DE TODOLELLA (Castellón)
Red municipal de abastecimiento de calor "District Heating" con calderas de biomasa al casco urbano de Todolella (Castellón)
Best performance in awareness, communication and dissemination with regard to Renewable Energy and Energy Efficiency
AWARD
DELEGACIÓN DE MEDIO AMBIENTE DE LA DIPUTACIÓN DE GRANADA
Campaña de difusión: " Vecinos por El Clima"
HONOURABLE MENTION
FUNDACIÓN SOTAVENTO GALICIA
Plan educativo y divulgativo de Sotavento