OptiTrans addresses policies aiming to disconnect mobility from carbon emissions in rural and suburban areas through strengthening the share of public transport in the modal split. OptiTrans therefore addresses mobility concepts or public transport strategies and, where available, ERDF financing for public transport.
Its main objectives are:
Seek and ensure support of key actors of the addressed territory's public transport community for policy-improvements resulting from OptiTrans and being defined in the Action Plan
Make knowledge collected by OptiTrans available to a wider European public transport community to inflict similar actions taken in territories not directly addressed by OptiTrans in order to achieve a higher reduction of transport-related carbon emissions in Europe
Contribute to a gradual shift of attitude among the general public (especially those living or working in suburban and rural areas) to give priority to low-carbon mobility
Equally involve all project partners and their identified local stakeholder support group members in OptiTrans events, remote discussions, sharing of experiences and mutual learning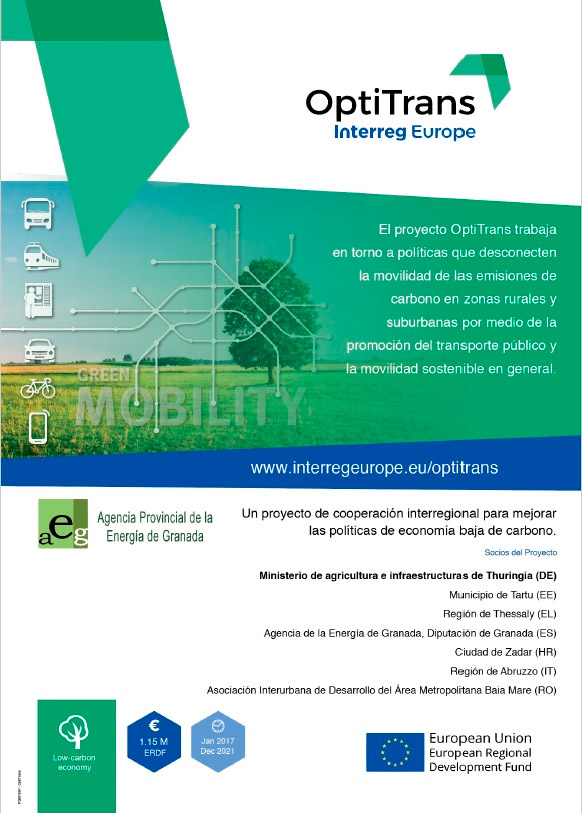 Do you want to share this project?