Extremadura Energy Agency (AGENEX) coordinates a Sector Skill Alliance established among the key representative of the CSP sector of each country, in order to cover the coming labour market needs. The alliance includes energy and VET experts (RENOVETEC and ARRAM from Spain; IDEC-Greece and SINERGIE-Italy), national sectorial associations (PROTEMOSOLAR-Spain; EBHE-Greece and ANEST-Italy), energy agencies (AGENEX-Spain; CRES-Greece and ENEA-Italy), Government representatives (Extremadura Government-Spain, ELOT and EOPPEP from Greece and SARDEGNA Gob.-Italy) in the field of qualification, and 2 EU umbrella institutions (ESTELA and ECQA).
SolarCV objectives are:
To increase the response of VET systems by anticipating the CSP labour demand.

To integrate work-based learning (WBL) in the design of CSP VET.

To increase mobility of EU CSP learners, by the recognition of learning outcomes and by achieving qualifications.
The main project results can be underlined as objective-achievers:
The definition of EU CSP CV for solar-field operators.

The creation of a ICT e-learning platform (e-simulator) for formal training following EU CV structure.

The delivery of a methodology for recognition of learning outcomes.

The promotion of a National Qualification for CSP Plant Operator in each country.

The creation of a EU recognition for CSP Plant Operators.
SolarCV tools are designed considering ECVET (European Credit System for Vocational Education and Training) and EQAVET (European Quality Assurance in Vocational Education and Training) European references, so the resulting products ensure a better understanding and comparability of qualifications across countries.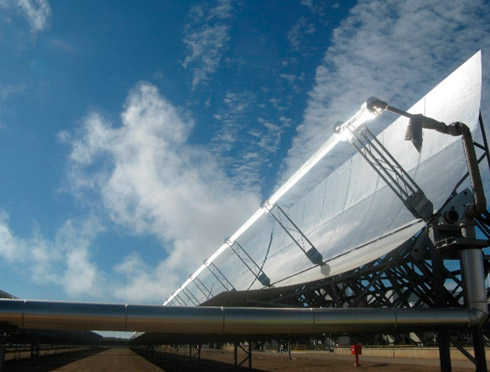 Do you want to share this project?