The NIGHT LIGHT goal is to preserve and decrease the Light pollution with the aim to protect and preserve the dark skies, considered as an important environmental, cultural and touristic heritage to be protected to following generations, preserving the natural conditions at night for well being of nature, flora, landscape and general ecosystems, through the decrease of light pollution.
The Project aims to preserve the dark skies as a touristic resource to get and keep the "Starlight Touristic Destination".
Furthermore, the project spreads among people an intelligent and rational lighting culture to save energy at local, regional, national and international communities, including raising awareness campaign and training, to mitigate climate change and GHG emissions.
Phase 1 (3 years): Using State of Art as basement, a Regional Working Group will be set up, including different relevant regional stakeholders within the sector, both public and private. Peer Review Weeks will be organized having as outcome a participative Action Plan to achieve the goals.
Phase 2 (2 years): Implementation of Action Plan and monitorization.
In the development of the project different seminars and conferences, as well as training and communicative sessions will be held to improve the raising awareness campaign among local communities and the added value linked to preserve and respect the dark sky.
The policy to be improved is the spread and implementation at local level the Regional Law about Environmental quality of the atmosphere, Law 15/2010, 10th December, about Prevention of Light Pollution and Promotion of Save and Energy Efficiency of the Regional Government of Castilla y Leon, lined up with the Regional Climate Change Strategy 2014-2020.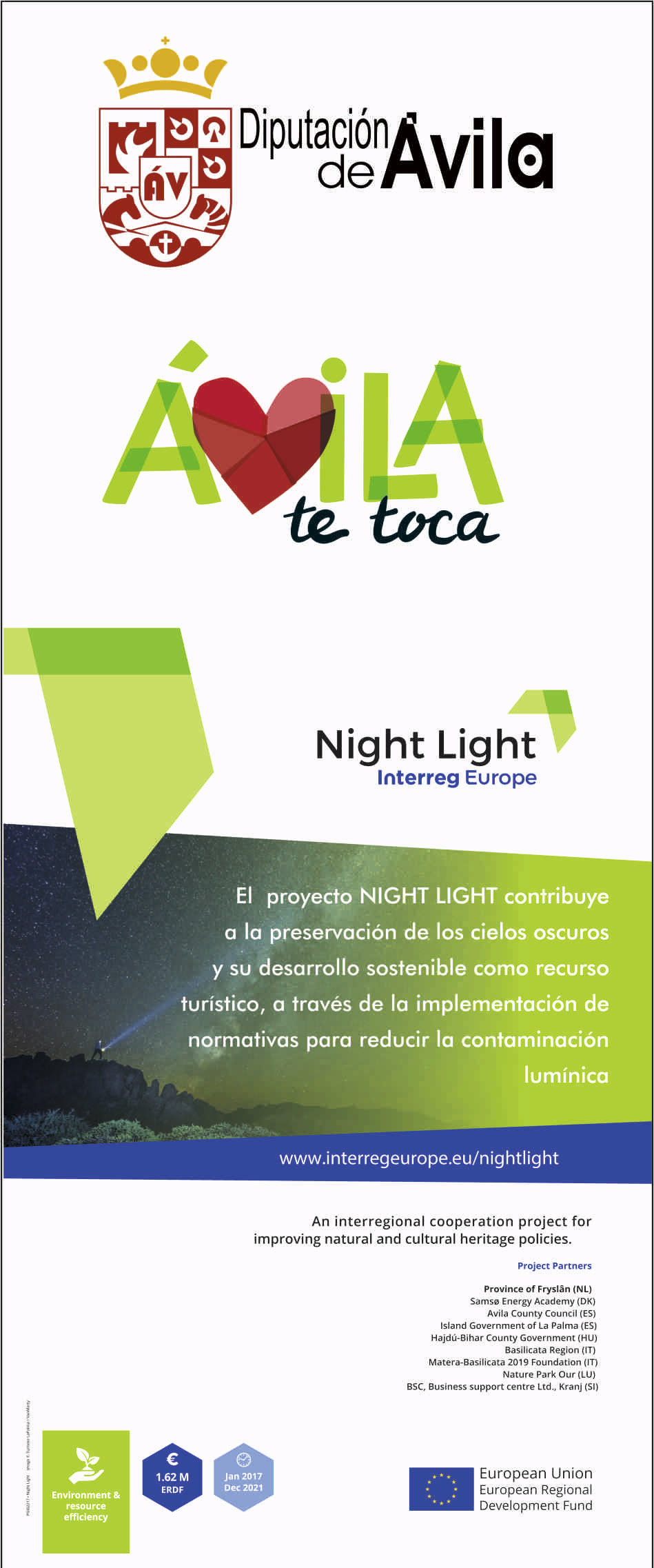 Do you want to share this project?