Barcelona Local Energy Agency
The Barcelona Local Energy Agency Consortium, which was established in 2002, is comprised of the administrations directly involved in energy and environmental management in their sphere of action: Barcelona City Council, as the municipal manager; the Barcelona Metropolitan Area, for its links to the "real city"; and the Catalan Energy Institute, due to its responsibility for the Catalan region. In addition, in order to further knowledge and research in the field, the Autonomous University of Barcelona and the Polytechnic University of Catalonia also form part of the Consortium.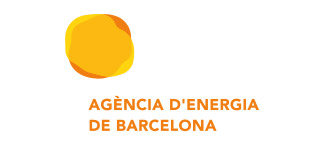 "Barcelona is opting for an energy model that mainly uses renewable sources of energy, where production is distributed and local, zero-kilometre energy, which enables energy sovereignty and incorporates public participation into the process"
The Agency work is oriented towards making the city of Barcelona improve in social and environmental grounds by fostering energy saving and energy efficiency; by learning more about renewable energy sources and promoting them, and by developing high-quality energy services for all citizens.

As a local consortium, the Agency focuses its activities primarily in Barcelona. Due to the global dimension of energy and environmental issues, and the integration of the city into a metropolis, the Agency works beyond the administrative boundaries of Barcelona, with the active participation of other institutions and local or regional agencies.
The Barcelona Local Energy Agency develops its own activities, studying and analysing regional and municipal energy situation; planning mid and long term resources, and leading local projects to foster a more sustainable energy model based on savings, efficiency and the promotion of renewable energy sources.
Two other core lines of the Agency's strategic action are giving impetus to the participation and involvement of citizens next to disseminating knowledge and already developed actions. The top priority of such lines is to share the responsibility for implementing this emerging energy model with all citizens.
Torrent de l'Olla, 218-220, 3.ª planta 08012 • Barcelona

Do you want to share this member's information?