Energy Agency of the Province of Ávila
In 2000, the Avila County Council according to its competences set up the Energy Agency of   Avila province –APEA-, within the structure of the County Council, with the goal of advising municipalities about the rational use of energy.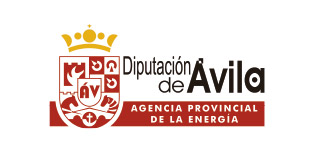 "Enhancing competitiveness of Avila province through a Rational Use of Energy"
The main goal of APEA is the boost of energy savings, efficiency and renewable energy sources in the province of Ávila, in order to manage in a proper way the local energy resources and search the optimal conditions for the energy supply in rural and urban areas, with the aim of:
Improving the competitiveness of the province thanks to the costs cuts associated to the rational use of energy.

Improving the citizens' quality of life, by preserving and enhancing the environment addressed to Global Warming reduction and therefore mitigating the Climate Change.

Promoting actions of socio-economic actors of the province, with the general goal of improving the sustainability.
Boosting a green economy sector based on SMEs focused on saving, efficiency and alternative energies.

Placing the province as a reference at national and European level about the rational use of energy and the environmental protection.
In general terms, the energy agency promotes these areas:
Introduction in all the sectors of a culture based on the rational use of energy, trying to increase the province competitiveness, developing awareness campaigns and providing technical information.

Participation in national and European programmes in order to increase the rational use of energy in different sectors of vital interest to the province.

Spread and promote information about grants and subsidies for carrying out investments related to energy saving, energy efficiency and renewable energy sources.
Promotion of projects and investment plans related to local energy sources and energy efficiency, through the advice to public bodies, companies and general public about the most interesting way to manage and use these resources, promoting investment plan in public and private sector.
C/ Los Canteros s/n, 05005 • Ávila

Do you want to share this member's information?