Provincial Energy Agency of Huelva
The Agencia Provincial de la Energia de Huelva (Provincial Energy Agency of Huelva) is a non for profit organization, set up in 2001 under the auspices of the European Commission's SAVE Program, by the Diputacion Provincial de Huelva, Area de Desarrollo Local (Provincial Government of Huelva, Local Development Area).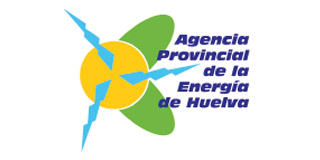 "Energy: the engine that moves the world"
The association's aims and objectives are:
Promote the use of renewable energy sources.

Encourage rational use of energy, energy effciency and energy saving.
Identify and promote local energy resources.

Plan actions related to the energy industry in the province.
To achieve these objectives, its carries out activities such as:
Planning and energy action studies on a provincial scale.

Energy-related information and training events for the general public and special groups (technical seminars, courses, conferences, exhibitions, etc.).

Advice to public institutions in the province about energy efficiency and the promotion of renewable energies.
Management of grant aids, subsidies and administrative procedures for institutions, companies and private individuals.

Development of innovative and demonstrative projects.
Ctra. A-5.000, km.1.3 Pabellón los Pinos, 1ª Planta 21007 • Huelva

+34 959 220 55 / +34 959 494 779

Do you want to share this member's information?