Seville Energy and Sustainability Agency
Specialized Service of the City Council of Seville.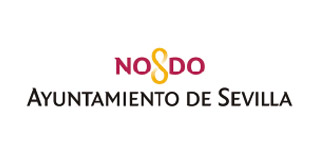 The Agency will focus on three main areas:
Promote joint action in the field of energy technologies, in order to promote the development of a specialized production fabric in the new techniques of production, distribution, efficiency and energy saving, both with regard to conventional energies As well as to renewable and mixed systems of one type or another of energies.

To fulfill the commitments provided for in the European Campaign for Sustainable Cities and Towns, as a member city of the same by express adhesion by Agreement Plenum in 1996.
Undertake all the actions resulting from membership of the European initiative called the Covenant of Mayors Against Climate Change, to which the City joined in 2010, as well as the new initiative of the Mayor's Pact for the Climate and Sustainable Energy to which Seville joins in 2015.
Regulation of the Agency of Energy and for the Sustainability of Sevilla.
Publication in Offcial Gazette: B.O.P. of Sevilla no. 231.
Ordinance for the Management of Energy, Climate Change and Sustainability of Sevilla.
Arts. from 1 to 6. Publication in Ocial Gazette: B.O.P. of Sevilla no. 230.
Promoting joint R & D tasks for companies related to the energy technology sector, sustainability and climate change, promoting the development of technologies, systems, and applications that allow the rational use of resources, capable of making compatible The satisfaction of immediate human needs with respect to the environment and the concern for the well-being of future generations.

To constitute a focal point of local reference that serves as a point of support for a citizen projection of the energy technologies, of sustainability and against the climatic change developed by the Agency.

To collaborate permanently with the local, regional, national and community Administrations in the updating of the technical resources necessary to carry out an efficient energy management, greater levels of sustainability, or the minimization of emissions that could be responsible for the climate change.
Provide citizens with information and exchange of experience on progress in energy technologies, sustainable development or climate change in other cities or countries.

Propose recommendations and standards (design, construction, exploration, maintenance, type-approval and use) that focus on optimizing the production, distribution and consumption of conventional and renewable energy, improving sustainability (Commitments of Aalborg), and against Climate Change (Covenant of Mayors).
Avda. Séneca s/n. Edificio CLIMA (Cortijo de San lldefonso) 41019 • Sevilla

Do you want to share this member's information?