Extremadura Energy Agency
The Energy Agency of Extremadura (AGENEX) is a public entity, set up by regional and local entities of governmental and training nature, created in 2001 in order to promote the energy source diversification and the energy efficiency in Extremadura.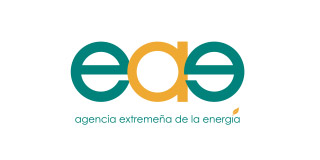 "Think global,
act local"
Promotion of technologies that seek the integration of renewable energies and energy efficiency in all areas of society.

Analyze and design strategies to mobilize society towards a low carbon economy, through transposition of regulations, sensitization of key actors, training, etc.
Energy studies or studies in buildings, with more than 300 studies in the last 10 years.

Investment in RES, with more than 1.5MW installed in various technologies.

Training in Energy issues, with more than 300 courses and 4,000 participants.

Regional representative and a nearby source of information to general public. The SMEs, professionals and consumers, count on AGENEX as a reference for energy queries.
AGENEX, in close collaboration with Extremadura key actors, carries out national and international RTD projects related to renewable energies and energy efficiency. Thanks to its projects activities, AGENEX has developed an international partners net which includes more than 50 international representatives from more than 15 countries, inside and outside EU.
Greenerex project financed by the EIB to promote 46M€ investment in Energy Efficiency and Renewable Energy in Public Administration.

Interregional Programme Spain-Portugal (Promoter, Altercexsa, Urbansol, Idercexsa), with more than 10M€ investment in Sustainable Urbanism and Energy Efficiency in public services.

Platforms for the promotion of building rehabilitation investment fund with a total amount higher than 50M€ (Finerpol, Rehabilite, Innovate, Enerinvest).

Expertise in Circular Economy and Environment applied to Industry and Construction (Life ICIRBUS, EDEA, EDEA Renove).

Presence in H2020 programme: Enerinvest, INNOVATE and eTEACHER project.
Avda. Antonio Masa Campos, 26, 06011 • Badajoz

Do you want to share this member's information?