Local Energy Agency of Nalón
ENERNALÓN is a non-profit foundation, constituted on June 28th of 2000, as an entity with a technical and socio-economical nature. The foundation has its own legal personality and a patrimony of its own. It offers services to the Region of Nalón under the authority of the Principality of Asturias.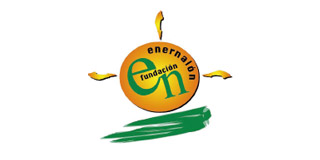 "Ensure the future: save energy"
The main objective of the foundation is to promote energy saving and the use of renewable energies within the present trends of reduction in CO2 emissions in order to prevent climate change, preserve the environment as well as public welfare.
Energy information and technical assistance.

Energy studies and technical reports. Audits and energy effciency certifications in buildings.

Awareness campaigns.
Training activities and information events about environmental matters, related to consumption and energy saving, the education, among others.
Services to companies and private entities
Energy information and technical assistance.

Energy effciency certification and audits for customers.
Reports, training courses and workshops for saving energy in buildings or industrial processes.

Actions to foster the special training of professionals in the energy field.
Services to public organizations
Information and advice for technicians and people working in public municipal services.

Energy audits and proposals with measures for saving energy in municipal buildings.
Studies of the municipal lighting network. Analysis of the current state of street lighting, planning several proposals of improvement.
Dissemination and information campaigns. Actions to prepare and publish informative and educational material on energy resources.

Communication and dissemination through websites and social networks.
Support to obtain financing lines in energy projects.
Apartado 4 • 33900, Sama de Langreo • Asturias

Do you want to share this member's information?