Catalan Energy Institute
The Catalan Energy Institute – ICAEN – is a public legal entity of the Government of Catalonia that acts subject to the private law, and with own legal personality. It is attached to the Ministry of the Government of Catalonia competent for energy.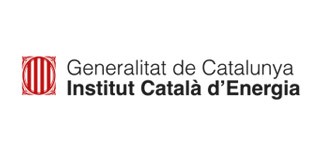 "Towards a new energy model of clean energy and distributed generation"
The ICAEN aims to lead the action of the Government of Catalonia in relation to the energy transition towards a new clean energy model and of distributed generation, within the framework of the objectives of the European Union.
Prospective and energy planning.

Savings, energy efficiency and renewable energy in buildings, industry, transport and the primary sector.

Economic development and creation of qualified employment associated to the new lines of business of the energy transition.

Promotion of energy research, development and innovation.

Empowerment of the citizen. Dissemination, awareness and citizen participation.

Energy education and training.

Support for vulnerable consumers.
Digitalisation of energy and smart grids.

Development of innovative contracting and financing mechanisms.

Support to local government.

Development of programs of energy efficiency and renewable energies for the own administration of the Government of Catalonia.

Energy statistics.

Collaboration with international and national energy agencies and international action.
C/ Pamplona, 113 – 3ª planta, 08018 • Barcelona

Do you want to share this member's information?